Francine Agbodjalou
Black Archives Sweden has spoken to the artist Francine Agbodjalou about her work and relation to family archives.
Words by: Francine Agbodjalou
Published on: 7 March, 2021
How do you work with (relate to) your family archive: photographs, films, sound collections, memories, oral histories?
For my undergraduate exhibition at the Royal Institute of Art in Stockholm, I specifically worked with my family archive. In 2016, a fire broke out at the institute's graphic rooms where I had my studio. That was where I had kept VHS tapes from my childhood. Videotapes that my mom had filmed during my upbringing. Everything from birthdays, trips to Togo and Paris, my grandmother's funeral, school assignments, to my mother's SFI [Swedish for immigrants] lessons.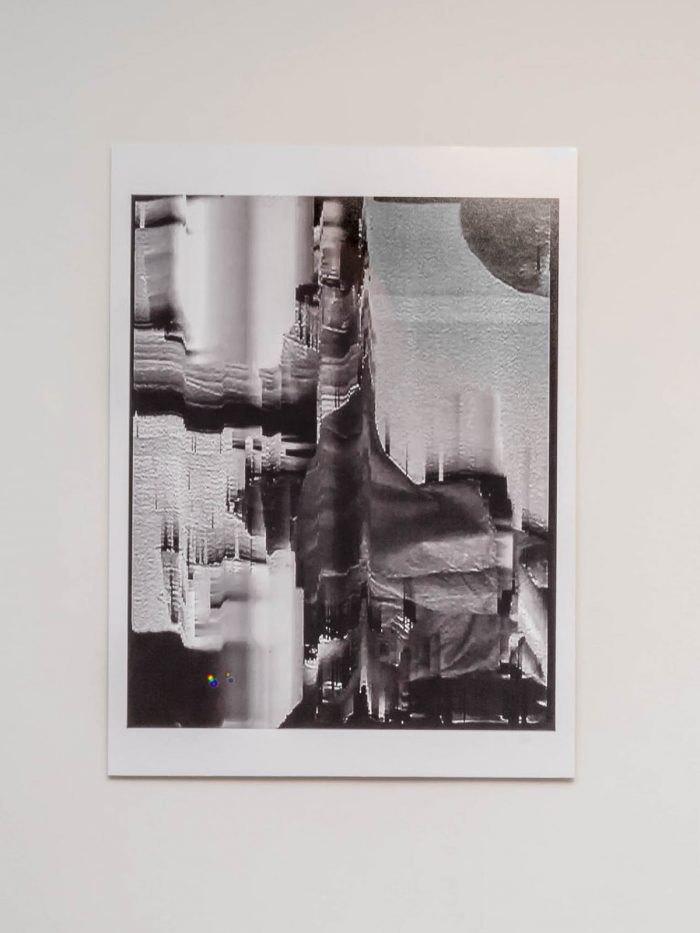 I remember sitting outside the Modern Art Museum together with another student, crying over everything that had been lost and that I hadn't previously thought of [digitally] converting all the material. Before this, we had received news that the firefighters were going to blow up the roof to facilitate their work. Everything was almost destroyed in the fire, but I managed to get in touch with the firefighters. And one was amazing enough that they went into the studio and retrieved all of the VHS tapes. I quickly started to convert them digitally. Not all the content was able to be recovered; images were distorted and some had lost color. It felt both dystopic and fitting given the transience nature of memory. I named my installation "Lost Memories".
You have shared with us a visual material that is connected to your family. Why this particular material?
I have chosen a photograph from my film archive. In the photograph you can see how time and elements have manipulated an image meant to portray my family.
What does the (black) archive mean to you?
The fact that Black people have not owned their own representation or narration of history makes the Black archive very important. History is subjective and has always been told from the perspective of those who yield power.
About Francine:
Francine Agbodjalou (b.1989 Lome, Togo) is a multidisciplinary artist based in Stockholm, Sweden. She extends her professional experience as an actress into her work within the fine art field.