Marcia Harvey Isaksson
Words by: Marcia Harvey Isaksson
Published on: 14 March, 2023
What is your relationship to your family archive: photographs, films, sound collections, memories, oral histories?
Due to my role as "vaTete" or "uBabekazi" (father's sister/female father) to my brothers' children, I have taken it upon myself to be the custodian of family history. A role I take very seriously.
You have shared with us visual material connected to your family. What does this material represent for you?
Developing and colourising the original brought my family to life again; representing a continuum, all my ancestors live on through me.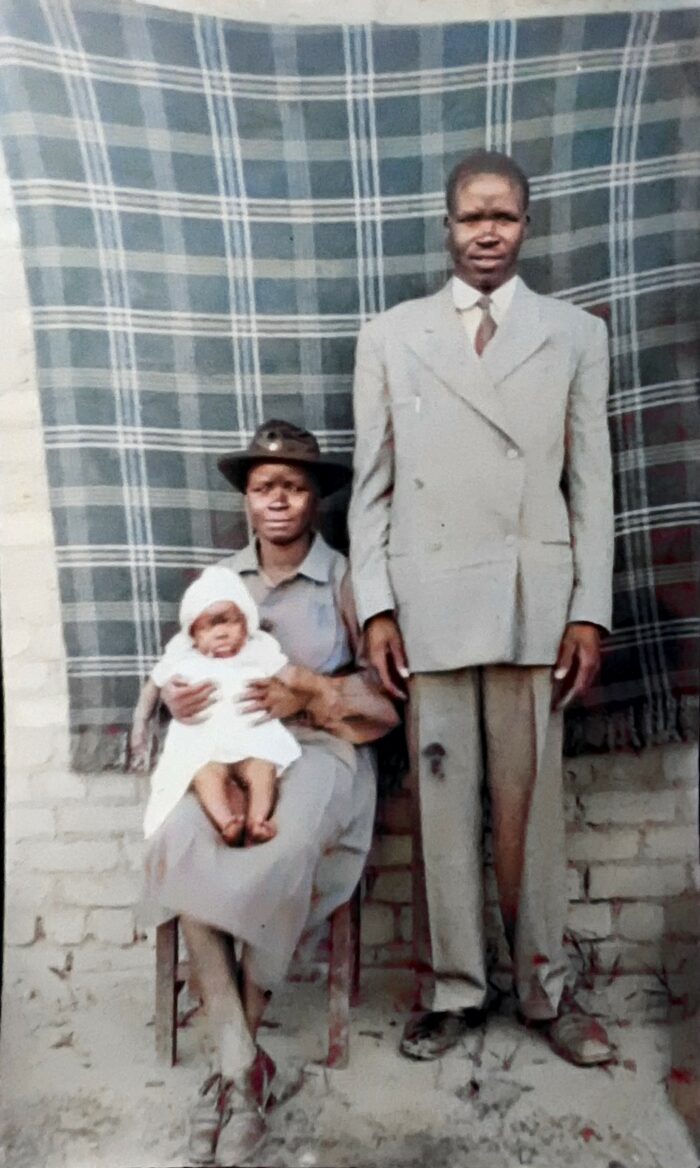 Provide a short description of the people in the visual material and the context if possible.
My Ambuya (Grandma), my Sekuru (Grandpa) and my infant Mother. Taken in Zimbabwe early 1951.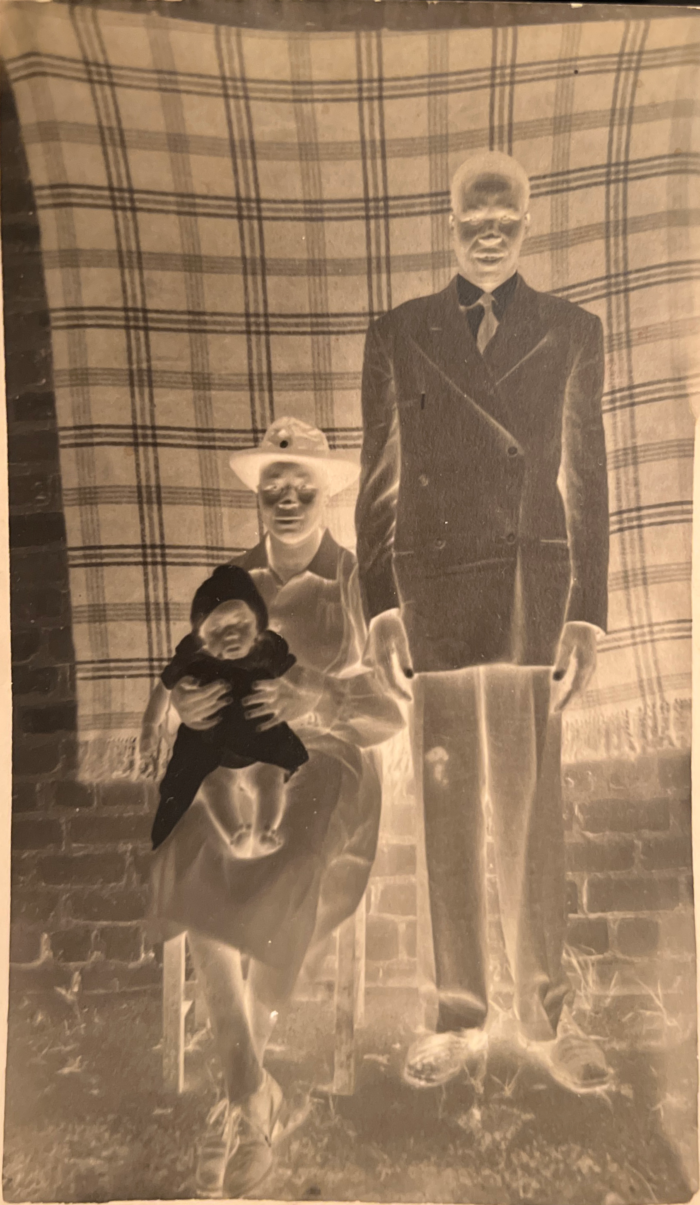 What does a Black Archive mean to you?
An invaluable resource that anchors and guides us.
About Marcia:
I'm a black Southern African, born 1975 in Harare, Zimbabwe. I have been living in Stockholm since 1999. I'm an artist, curator, exhibition designer and interior architect.