Stevie Nii-Adu Mensah
Words by: Stevie Nii-Adu Mensah
Published on: 27 October, 2022
How do you relate to your family/kinship archive: photographs, films, audio collections, memories, oral histories?
I see the archives as a wealth that inspires and gives perspective to future generations.
You have shared with us a visual material that is connected to your family. Why this particular material?
In the image you can see my mother Clementine Akuyo Brown dancing at Liljevalchs in the late 1970s, which speaks volumes for the creative pioneers who had enormous significance for the performance of art in Sweden today. Dance from the African continent is common in Sweden today thanks to those who spread the art back then.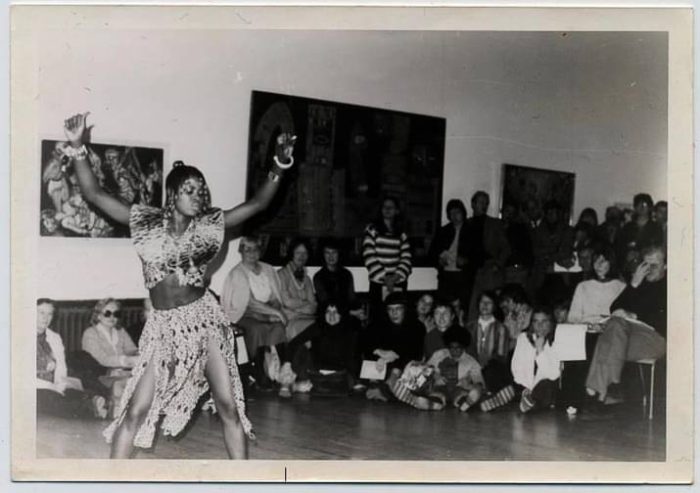 What does the (black) archive mean to you?
The black archive is very important to me as I understand the importance of documentation when it comes to teaching and educating. It usually gives a strong insight into the world outside our personal windows. Importance of cultural heritage and context to why we are who we are and our role in the world outside and in Sweden.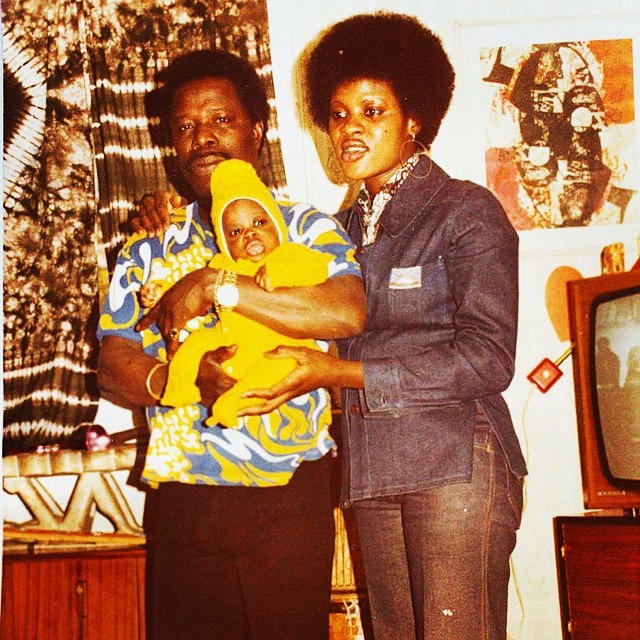 About Stevie
Stevie Nii-Adu Mensah started his creative journey as an active spectator to his Ghanaian parents' music and dance performances around Sweden in the early 80s. Clementine Brown and Chief Mensah came to create a domino effect through their passionate performances that often led to standing ovations after they had exposed Sweden to their cultural and creative expressions. As a little boy, Stevie grew up in Vällingby and Blackeberg in Stockholm with music, dance and literature as his main interests.
Something that became so much more than a hobby very early on. The household had daily visitors who were doing art as guests and Stevie therefore did not have to travel very far to develop his creativity.
As a young adult, Stevie moved to London after high school where he trained as a Music Teacher at Hoxton Hall's NVQ3 Music Tutor Training Course. After that he taught in schools in England, USA, Sweden and Ghana where he spent most of his time since 2014. The school project ReadUp Ghana with his short story "It's Cold Oo" which is about bullying and sudden weather changes, he has toured with in schools across large parts of Ghana, and has even now developed into an intercultural school program where Swedish and Ghanaian school students can meet and work together on common themes digitally.